Better Perspectives
Perfect for showing the surrounding neighborhood, viewing large properties, and providing context to nearby amenities and features.
Attention Grabber
Aerial images are unique and stand out among the rest. Your property will pop and attract more interest.
Competitive Advantage
Take your listings to the air and wow your clients with our ariel images. Aerial photos add major value to your listing or marketing push. When you have them, and they don't, you win.
Experience & Quality
Trust our vetted and trained aerial pilots to provide the best in service and quality, plus we use the latest technology for the best results.
Licensed
FAA Certified and Tested to fly unmanned aircraft systems.
Insured & Focused on Safety
Feel most secure knowing that we have insurance coverage and always follow the proper safety procedures.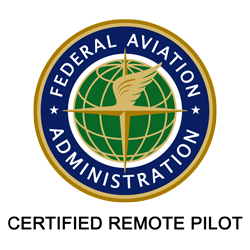 Connect with Sherpa Media
Sherpa Media // Kansas City