Give Your Listing 3 Major Advantages
Give future home buyers the ability to see your listing like never before
24/7 Open House
Agents can pre-tour for their clients. Allow home buyers to walk through your listing 24/7.
Out-of-town Buyers
Expand your potential audience to out-of-town home buyers with ease. Virtual walk throughs provide the best context to buy.
Better Prospects
Potential buyers can pre-tour the home like never before. This seperates out serious home buyers to be the main clients you encounter.
Each Tour Features 3 Unique Views
3D Dollhouse View
This gives any viewer a full perspective of the space
Inside View
This allows any viewer to move through the space as if they are there.
Floorplan View
This is a top down view of the space.
Sharing is Simple
Easily share your Space via a link, embed on your website, and add to MLS. Your 3D models automatically syndicate to your listing page on Realtor.com. No extra work and no extra cost!
Book Now
2D Schemetic Floor Plans
optional add-on for any space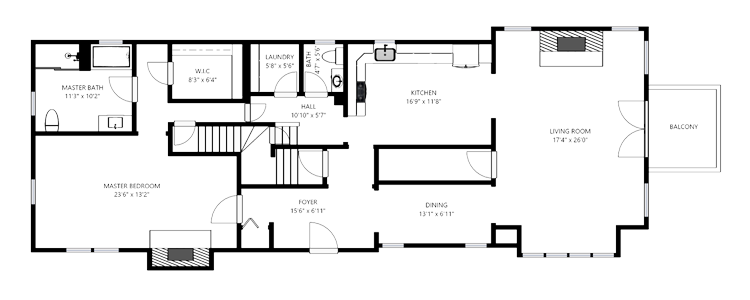 More 3D Tour Examples
Matterport 3D Virtual Tours
Connect with Sherpa Media
Sherpa Media // Kansas City